Looking to embark on your next adventure? Discover the top destinations where safety meets wanderlust, promising unforgettable experiences without compromising your peace of mind.
We will guide you through the safest countries to visit in 2024, providing valuable travel tips to help you navigate with confidence and be a smart and safe traveler.
Our safest countries to visit in the 2024 travel season:
UAE
Nestled amidst the mesmerizing Arabian Gulf, the United Arab Emirates (UAE) stands tall as a beacon of safety and security, inviting smart and safe travelers to embark on unforgettable journeys. With its world-class infrastructure, stable political environment, and unwavering commitment to ensuring visitor well-being, the UAE creates a haven where explorers can roam with peace of mind. Follow our expert travel tips to navigate the gleaming skyscrapers of Dubai and the cultural treasures of Abu Dhabi like a seasoned safe traveler. Immerse yourself in vibrant souks, marvel at architectural wonders, and relax in luxurious resorts, all while being a smart traveler. Let the UAE's warm embrace captivate your heart as you embark on an extraordinary adventure, knowing that you are a safe traveler armed with the knowledge to travel smart and stay secure.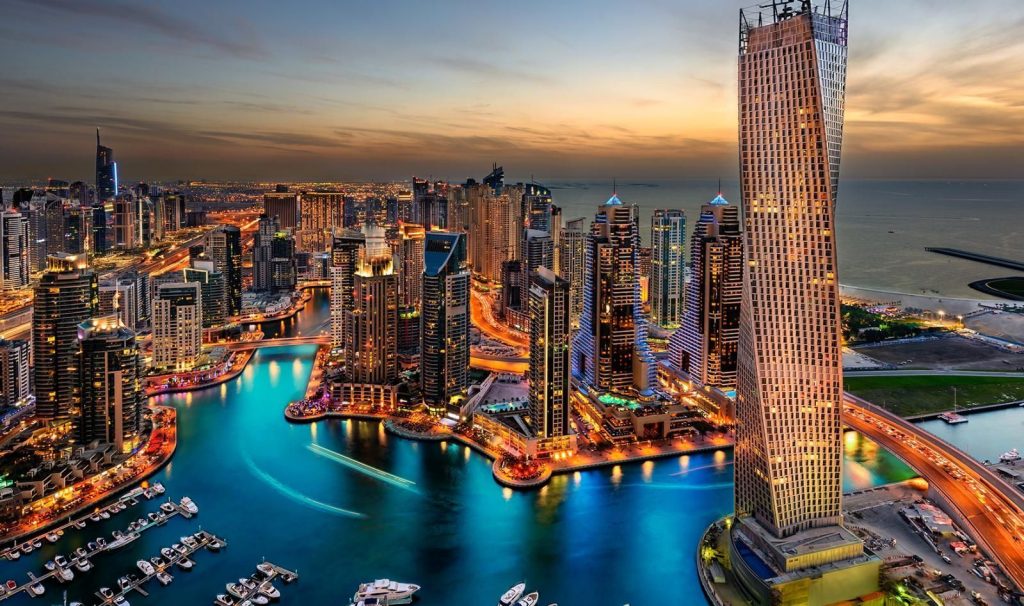 Our list of top things to do in the UAE:
Discover the iconic Burj Khalifa, the world's tallest building, and take in breathtaking views from its observation deck.
Dive into the aquatic wonderland at the Atlantis Aquaventure Waterpark in Dubai, where thrilling water slides and marine encounters await.
For a touch of cultural immersion, explore the magnificent Sheikh Zayed Grand Mosque in Abu Dhabi, a true architectural masterpiece.
Don't miss out on the timeless charm of the Dubai Creek, where you can take an enchanting traditional dhow cruise and witness the vibrant cityscape come alive.
Embark on a desert safari adventure, conquer towering sand dunes in a 4×4 vehicle, indulge in a delectable Arabian feast under the starlit sky, and experience the adrenaline rush of dune bashing.
Croatia
Located on the picturesque Eastern Adriatic coastline, Croatia beckons smart travelers with its enchanting beauty, history and island adventures. This gem of a destination boasts a harmonious blend of historical treasures, stunning landscapes, and warm hospitality, all while ensuring safety for visitors.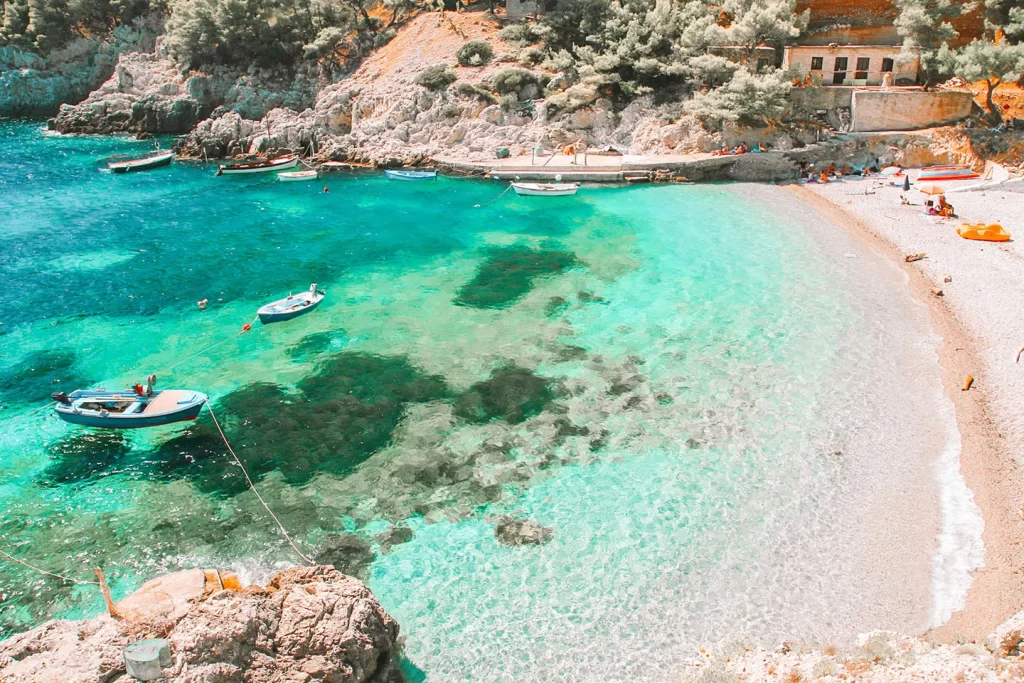 Our top things to do in Croatia:
Soak in Dubrovnik Old Town, a captivating must-see, where history, charm and beautiful architecture come together.
Explore the magnificent Plitvice Lakes, where emerald-hued waters cascade down pristine waterfalls, surrounded by lush forests that transport you to a fairytale realm.
The vibrant city of Split, Croatia invites you to immerse yourself in its rich heritage and cultural tapestry
Island hop in the Adriatic for a mesmerizing tapestry of paradise, where azure waters, secluded beaches, one-of-a-kind clubs and bars provide all of the revelling or relaxation you need. Our top picks for must-see islands are Pag (for its insane nightlife) and Hvar, for its fashion, old town and island hopping with water taxis.
Delve into the world of Westeros with Game of Thrones-themed tours in Dubrovnik and Split. Visit iconic filming locations and see firsthand where some of the show's most memorable scenes were brought to life.
Macedonia
A Jewel of Safety for Adventurous Explorers! Nestled in the heart of the Balkans, Macedonia invites smart travelers to unlock a world of rich history, breathtaking mountain landscapes, and warm hospitality. With its peaceful and welcoming atmosphere, this top Lonely Planet destination is a hidden gem that assures visitors of a safe haven to embrace their wanderlust.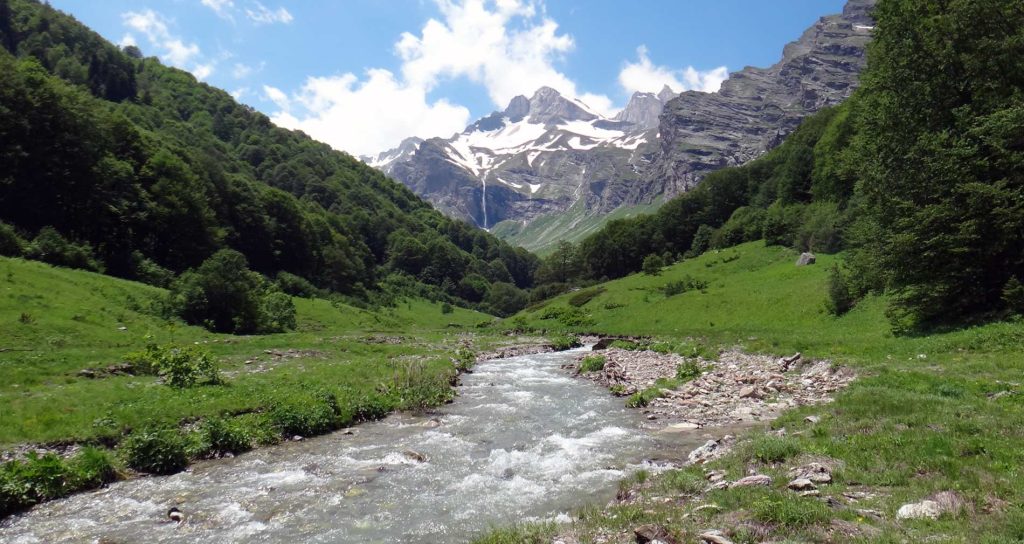 Our top things to do in Macedonia:
Marvel at the ancient and holy wonders of Ohrid, where the shimmering lake and UNESCO-listed old town transport you back in time.
Explore the vibrant capital city of Skopje, where a fusion of cultures and architectural marvels ignite your senses.
Enjoy yourself in the warmth of Macedonian culture and savour traditional delicacies such as tafce grafce, sarma, cevapi, pita and make sure to try the local delicious wines and spirits, rakija and mastika.
Visit the breathtaking mountains, Pelister, Korab and Shar mountain ranges all have spectacular views and lush forests. Just ensure to do so via a local tour guide to ensure your safety.
Taste the ancient wines and archeological sites dating back thousands of years.
Qatar
Hospitality and security converge on the shimmering shores of the Arabian Gulf, Qatar stands as a testament to unwavering safety for all smart travelers. This enchanting land offers a harmonious blend of traditional Arabian culture and modern marvels, all within a secure and welcoming environment.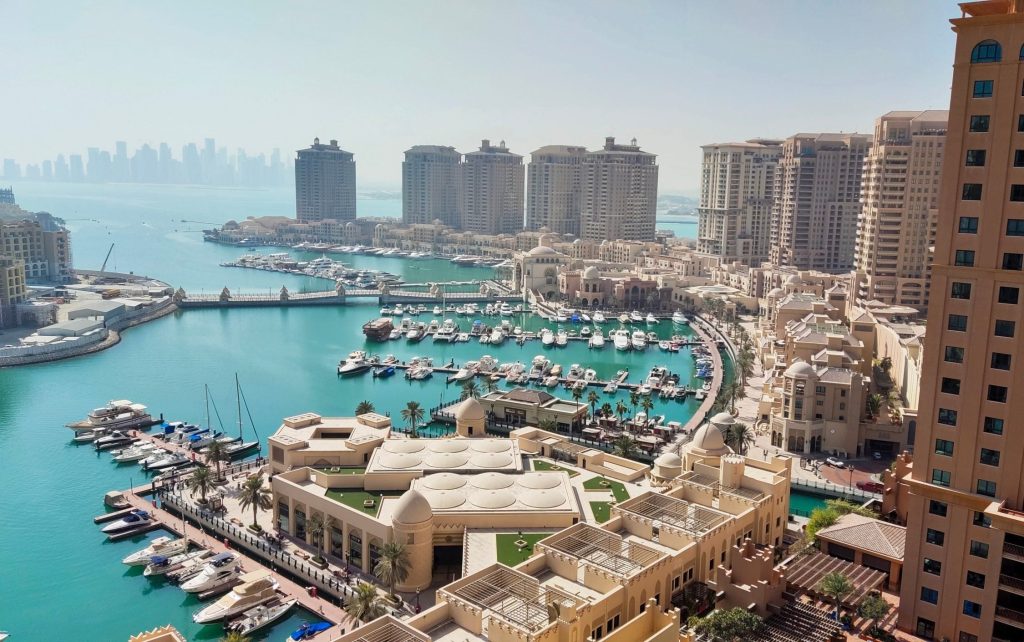 Our top things to do in Qatar:
Journey to the UNESCO World Heritage site of Al Zubarah, an ancient fort and abandoned town that offers insights into Qatar's rich history and the region's trading past.
Discover an impressive private collection of artifacts and exhibits showcasing Qatar's heritage at the Sheikh Faisal Bin Qassim Al Thani Museum, including vintage cars, Islamic art, coins, manuscripts, and historic documents.
Explore the luxurious man-made island of The Pearl-Qatar, featuring elegant residential towers, upscale shopping boutiques, waterfront promenades, and a marina filled with yachts. Enjoy waterfront dining with stunning views.
Immerse yourself in the vibrant atmosphere of Souq Waqif, a traditional market where you can explore winding alleys filled with shops selling spices, textiles, perfumes, and handicrafts. Enjoy delicious local cuisine at numerous restaurants and cafes.
Experience a traditional dhow boat cruise along the picturesque Corniche, where you can admire the skyline of Doha while enjoying a leisurely ride on the calm waters of the Arabian Gulf.
Singapore
Step into a world where safety is woven into the very fabric of every experience – welcome to Singapore! This dynamic city-state embraces smart travellers with open arms, offering a sanctuary of security and peace of mind. Immerse yourself in a city where gleaming skyscrapers and lush greenery coexist harmoniously, reflecting Singapore's commitment to balancing modernity and tranquillity.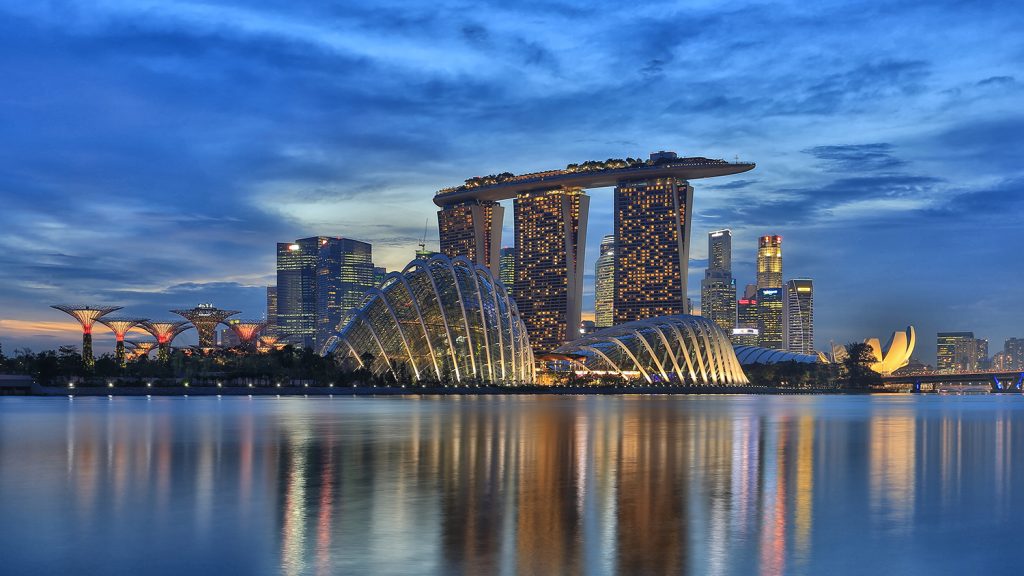 Our top things to do in Singapore:
Ascend to the iconic rooftop of Marina Bay Sands and take in breathtaking panoramic views of the cityscape from the SkyPark observation deck.
Explore the futuristic Gardens by the Ba,y which house towering Supertrees, stunning floral displays in the Flower Dome and Cloud Forest conservatories, and mesmerizing light shows in the evenings.
Escape to the island playground of Sentosa, where you can enjoy thrilling attractions like Universal Studios Singapore, S.E.A. Aquarium, Adventure Cove Waterpark, and beautiful sandy beaches.
Indulge in a shopping spree along Orchard Road, Singapore's famous shopping belt, featuring a wide array of luxury boutiques, department stores, and trendy malls.
Singapore Zoo and Night Safari: Visit the award-winning Singapore Zoo to encounter a diverse range of animals, including rare and endangered species. Embark on an immersive wildlife adventure at the Night Safari, where you can observe nocturnal creatures in their natural habitats.
Australia
Travel smart and embark on a journey to the Land Down Under, where vast landscapes, unique wildlife, and vibrant cities await. Australia was shut off to the outside world during the COVID pandemic, now with open doors, Australia is welcoming safe travellers with open arms!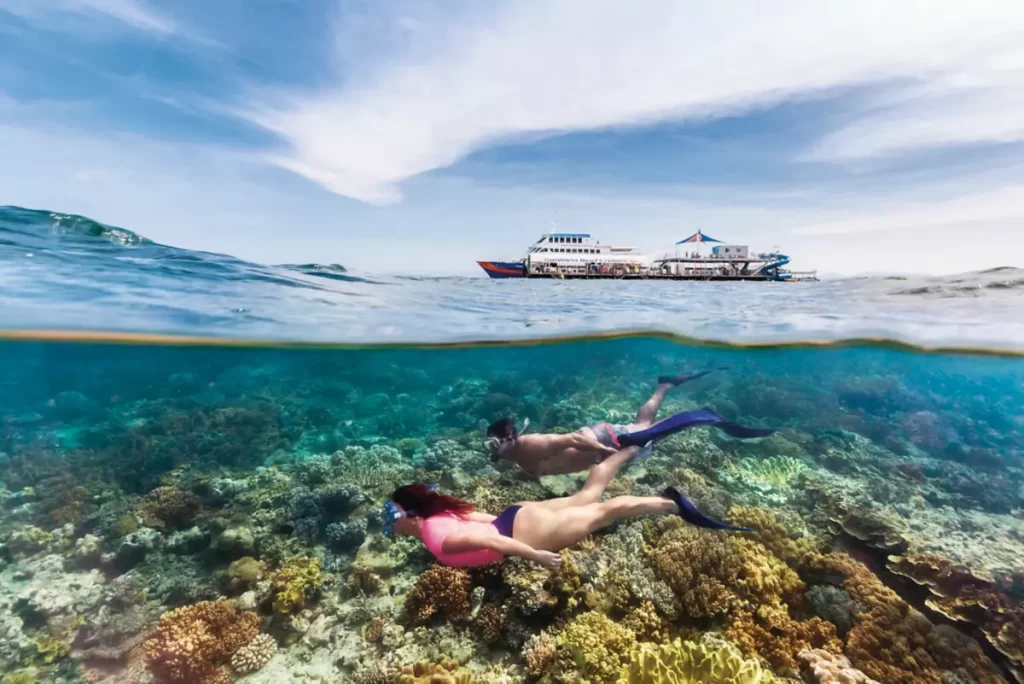 Our top things to do in Australia:
Sail, dive or snorkel in the Great Barrier Reef, the world's largest coral reef system, to witness a breathtaking underwater world teeming with vibrant marine life.
Enter the dinosaur age in the world's oldest living rainforest, the Daintree Rainforest. A true living marvel, where ancient ecosystems thrive, captivating visitors with its unparalleled biodiversity and natural beauty.
Soak up the sun at Australia's voted-the-best beach at Fitzroy Island in North Queensland. Get captivated by its pristine white sands, crystal-clear waters, and vibrant coral reefs, making it a true tropical paradise.
Take a scenic drive along the Great Ocean Road, winding along the stunning coastline of Victoria, with highlights such as the Twelve Apostles rock formations.
Stand in awe before the majestic Uluru, a massive sandstone monolith in the heart of the Australian Outback, and immerse yourself in its spiritual significance.
Visit Kangaroo Island, a haven for wildlife enthusiasts, where you can spot kangaroos, koalas, sea lions, and a variety of bird species in their natural habitats.
Safest countries to travel smart conclusion
We hope you enjoyed our hand-picked countries that we have named safest to travel in 2024. Our choices are based upon the safety level in each country, geographic location, and local infrastructure that may affect safety and internal as well as geopolitical dangers. Stay safe and enjoy travel! If you want up-to-date safety information for each country in the world as well as 24/7 safety alerts, be sure to check out our travel safety app, Travel Smart.